TOTAL VOLUME

Loading...

TOTAL VALUE

Loading...

TOTAL TRADES

Loading...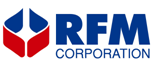 RFM Corporation (PSE:RFM)
Current Price:

4.75

Previous Closing Price:

4.70

Opening Price:

4.68

Day's Range:

4.68 - 4.75

Traded Volume:

289,000

Traded Value:

1,359,430.00

Number of Trades:

43

Last Update Date:

2017-10-19 00:29:55
Company Profile
RFM Corporation (RFM) was incorporated on August 16, 1957 as Republic Flour Mills, Inc. to manufacture flour in the Philippines. From its original business of flour milling, the Company diversified into poultry and livestock production and areas of food manufacturing that includes flour-based products, margarine, milk & juices, canned and processed meat, ice cream, and bottled mineral water. RFM also operates non-food businesses, which include barging services and leasing of commercial/office spaces that serve the internal requirement of the various operating divisions.

The Company is known for the following brands: "White King All-Purpose Flour"; "Fiesta Spaghetti", "Selecta Moo"; "Sunkist Orange Pulp"; "Vitwater"; "Selecta Magnum"; "Selecta Cornetto"; "Selecta Paddle Pop"; and "Royal Spaghetti".

The Company's subsidiaries include Unilever-RFM Ice Cream Inc.; Interbake Commissary Corporation; RFM Foods Philippines Corporation; Southstar Bottled Water Company, Inc.; Engrain-RFM Pacific, Inc.; FWBC Holdings, Inc.; RFM Equities, Inc.; Rizal Lighterage Corporation; Cabuyao Logistics and Industrial Center, Inc.; WS Holdings, Inc.; and Selecta Wall's Land Corporation; and Invest Asia Corporation.

Source: SEC Form 17-A (2015)
Company Disclosures
Historical Data
Historical Data
Chart
Chart
Market Overview
PSEi:
Loading...

|

Loading...
---
Gainers:

...

Losers:

...

Unchanged:

...
| Index | Value | % Change |
| --- | --- | --- |
| ALL | Loading... | Loading... |
| FIN | Loading... | Loading... |
| HDG | Loading... | Loading... |
| IND | Loading... | Loading... |
| M-O | Loading... | Loading... |
| PRO | Loading... | Loading... |
| SVC | Loading... | Loading... |
Trending Stocks
Stock
Value
Change
Watchers
Loading...