TOTAL VOLUME

Loading...

TOTAL VALUE

Loading...

TOTAL TRADES

Loading...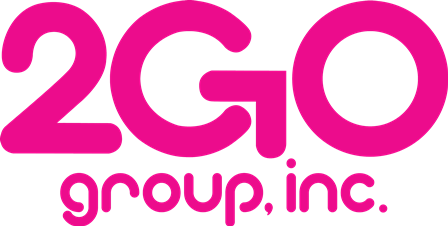 2GO Group, Inc. (PSE:2GO)
Current Price:

17.30

Previous Closing Price:

17.20

Opening Price:

17.30

Day's Range:

17.24 - 17.42

Traded Volume:

25,000

Traded Value:

433,946.00

Number of Trades:

30

Last Update Date:

2017-11-22 05:26:34
Company Profile
2GO Group, Inc. (2GO) was formed and organized in May 26, 1949 under the corporate name William Lines, Inc. On December 21, 1995, William Lines, Inc., Carlos A. Gothong Lines, Inc. and Aboitiz Shipping Corporation consolidated their resources and expertise and marked the birth of William, Gothong & Aboitiz, Inc. (WG&A). Then on February 4, 2004, WG&A changed its corporate name to Aboitiz Transport System Corporation as a result of the buyout made by Aboitiz Equity Ventures, Inc. of the Chiongbian and Gothong holdings in WG&A in 2002. The Securities and Exchange Commission approved a subsequent change of the corporate name to the present one on March 09, 2012.

2GO is an integrated transport solutions provider. The Company adopted the brand "2GO" as its flagship brand for its three core business units, namely, 2GO Freight, which handles commercial and personal shipping needs; 2GO Travel, which integrates passenger ships and fast ferries through land and sea multimodal transport linkages; and 2GO Supply Chain, which handles logistics, distribution, warehousing, and inventory management. The Company is engaged in the movement of people for passage business (2GO Travel) and cargo business (2GO Freight).

As of December 31, 2015, 2GO and its subsidiaries have a total fleet of 23 operating vessels, of which 19 are company-owned ships. In 2015, 2GO has four direct subsidiaries, namely, 2GO Express, Inc., The Supercat Fast Ferry Corporation, NN-ATS Logistics Management & Holdings Co., Inc., and Special Container and Value Added Services, Inc. The Company also has 33% ownership of MCC Transport Philippines, Inc.

Source: SEC Form 17-A (2015)
Company Disclosures
Historical Data
Historical Data
Chart
Chart
Market Overview
PSEi:
Loading...

|

Loading...
---
Gainers:

...

Losers:

...

Unchanged:

...
| Index | Value | % Change |
| --- | --- | --- |
| ALL | Loading... | Loading... |
| FIN | Loading... | Loading... |
| HDG | Loading... | Loading... |
| IND | Loading... | Loading... |
| M-O | Loading... | Loading... |
| PRO | Loading... | Loading... |
| SVC | Loading... | Loading... |
Trending Stocks
Stock
Value
Change
Watchers
Loading...